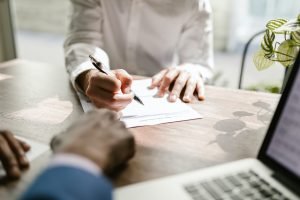 Recently, our associate, Vinnie Doto, took Allstate to trial in Philadelphia over the damages owed to a homeowner by Allstate. Vinnie turned a $69,000 offer into nearly $177,000, allowing a homeowner to receive the funds necessary to finally fix his home and move back in.
In the case of Carlos Rice v. Allstate, the policyholder had water damage from a broken pipe in his property. It appeared that the pipe froze and then burst, causing extensive damage to the property. Allstate initially denied the claim the day after the loss. However, they eventually realized this was a covered loss and made a small payment, but it wasn't enough. Due to the damages, Mr. Rice and his family were not able to live in their home. When Allstate refused to pay enough to repair the property, we had to step in and help.
First, we fought Allstate over its refusal to pay the Additional Living Expenses ("ALE") of Mr. Rice. Under the ALE portion of their policy, Allstate says they will pay for "the reasonable increase in living expenses necessary to maintain your normal standard of living." Despite Mr. Rice spending $51,000 to relocate his family while the property was being repaired (and having $144,673 in ALE coverage), Allstate only paid $29,325. This was done without justification. Through the course of litigation and ultimately a trial, the Court agreed with us and found that Allstate owed the entire amount incurred.
At the same time, we fought with Allstate over the amount needed to repair the property. Mr. Rice received estimates from three different contractors. These estimates were presented to Allstate, but of course, Allstate ignored those and used its own numbers. As a result, Mr. Rice turned to Wheeler, DiUlio, & Barnabei. We proved that he spent $114,578 to repair the damage from the ruptured pipes. Despite providing Allstate with $114,578 worth of repair invoices, Allstate only paid $40,492.32 for the repairs. The Court, again, agreed with us.
After a bench trial in Philadelphia, Wheeler, DiUlio & Barnabei was able to recover $107,140 in additional money for the insured (resulting in a total recovery of nearly $177,000). This included recognition that Allstate owes overhead and profit on claims of this level of complexity. This six-figure judgment should send a message to carriers everywhere that they cannot continue their practice of underpaying claims and hoping the insureds go away. The policy pays for the actual costs incurred to repair a property, so while the carrier may not like to hold up its end of the bargain and pay the right amount owed under the policy, that is what Wheeler, DiUlio & Barnabei is here for.
If you're facing a similar situation, call Wheeler, DiUlio & Barnabei today so we can fight your insurance company for you.